An argument can be made that all wrestlers are scary. But some wrestlers go beyond scary and enter into the terrifying, nightmare-inducing tier. Wrestlers like The Undertaker, Kane, and Luna Vachon are legends in part due to their frightening characters that probably scared the crap out of all the 90s kids watching. But you don't have to be a kid to be scared.
So it's Halloween 2019! We have to show love to some of our favorite Black wrestlers who have, at some point in their careers, scared fans.
Here are six of our favorite terrifying Black wrestlers from the past and the present.
6. Blackheart Lio Rush
"Everyones heart beats and bleeds red until its beaten , broken , ripped , and manipulated to the point where its unrecognizable." Blackheart Lio Rush said.
Before Lio Rush was The Man of the Hour and NXT Cruiserweight Champion, he was the Blackheart Lio Rush. During Rush's time in Combat Zone Wrestling (CZW), he would transform into a more dark and broken version of himself. In addition to a very cool and spooky CZW ring entrance, Blackheart Lio Rush was all about destruction and mayhem. Blackheart Lio Rush was so tough, a mega powerbomb off of a ladder through a table had very little effect on Blackheart Rush.
5. Papa Shango
Before he was Kama Mustafa, The Godfather, or The Goodfather, Charles Wright was Papa Shango. Debuting in WWE in 1992, Papa Shango was a sinister voodoo priest who could cast spells on his opponents. Shango could cast spells on opponents to make them experience excruciating pain. He could also magically control the arena lights. Most fans probably remember the Papa Shango\Ultimate Warrior segment where Papa Shango placed a vomiting spell on Ultimate Warrior. Yes, Ultimate Warrior vomited uncontrollably.
4. Siren The Voodoo Doll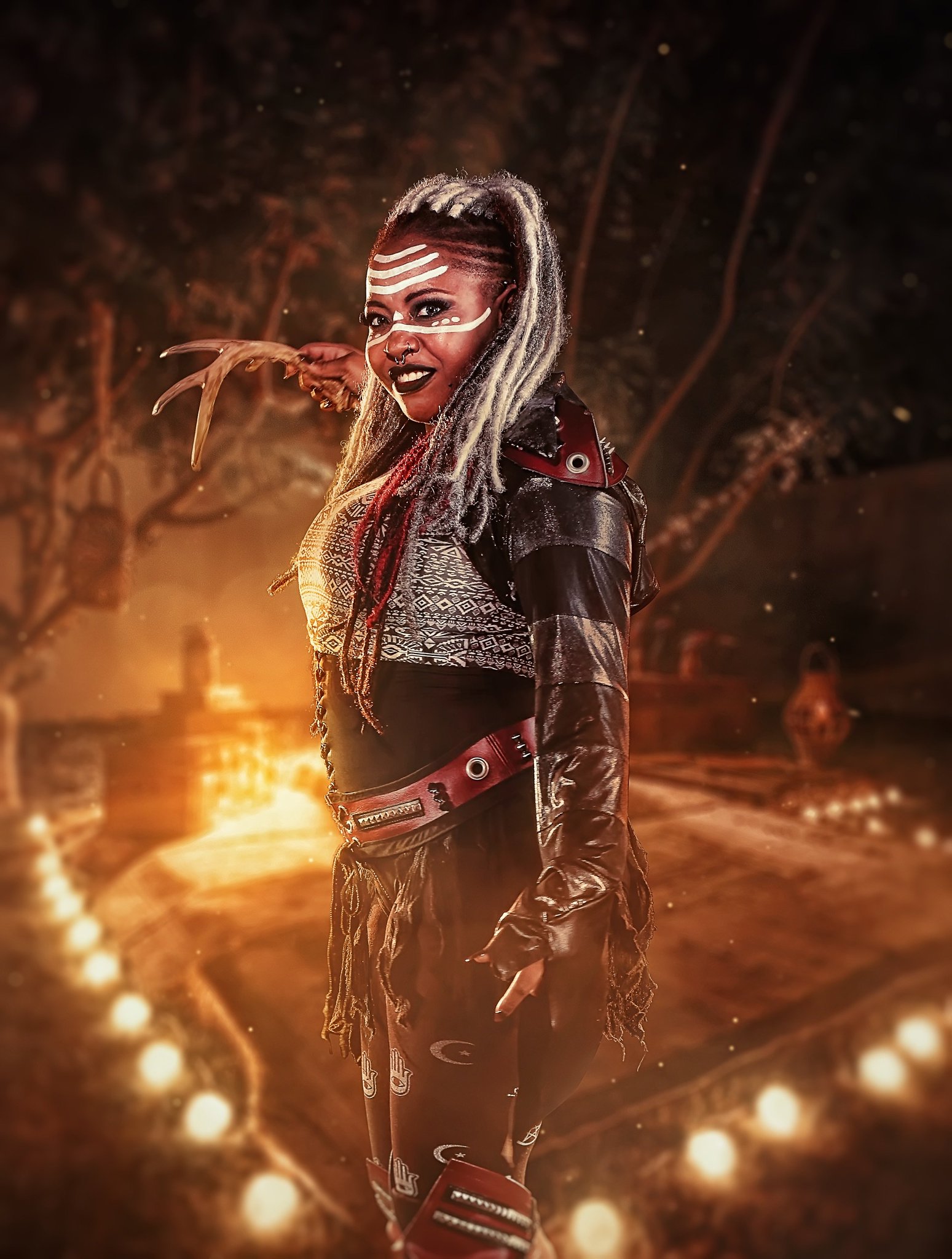 Holidead alone is scary, but when teamed up with WOW's Siren The Voodoo Doll, scary intensifies. WOW does a great job increasing Siren's scary factor by producing chilling, horror-style video promos. The magical voodoo priestess isn't afraid to use her magic on her opponents, one target, in particular, WOW's Princess Aussie. With the help of her tag team partner Holidead, Siren attacks and kidnaps Princess Aussie. But the plot thickens, several episodes later, it's Princess Aussie who assists Siren and Holidead to get the win against the Psycho Sisters. Did Siren place an enchantment spell on Princess Aussie?
3. Viscera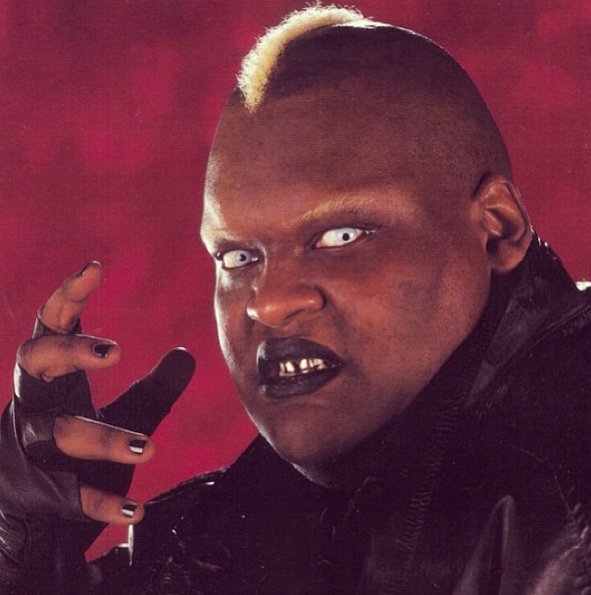 Wearing white-out contact lenses, a blonde mohawk, and a black bodysuit, Viscera was terrifying. Nelson Frazier Jr. wasn't always the frightening Viscera. In fact, when Frazier first arrived in WWE he was Mabel. He would team up with tag team partner Mo and manager Oscar, together the team formed Men on a Mission. A team made up of three African American men trying to improve their community. Mabel would even win the 1995 King of the Ring Tournament. It was in January 1999, when Viscera debuted as a member of the Ministry of Darkness. Viscera would win the WWF Hardcore Championship at WrestleMania 2000, but would lose the championship that same night.
2. Holidead
Holidead is easily recognizable by her ghoulish face paint and eerie, but quirky, mannerisms. Many fans may be familiar with her work in Ring of Honor (ROH), World Wonder Ring Stardom, and now Women of Wrestling (WOW). Holidead has won many single championships in many wrestling promotions. She is one half of team Twisted Sisterz, teaming up with Thunder Rosa. Holidead and Thunder Rosa, Twisted Sisterz, were the SHINE Tag Team Champions and Vendetta Pro International Tag Team Champions. Trying to add the WOW tag team championships to her collection, Holidead has teamed up with another sinister wrestler, Siren The Voodoo Doll.
1. The Boogeyman
He's The Boogeyman and he is coming to get'cha!! The Boogeyman crept on the WWE scene in July 2005. During an episode of Raw, WWE would air a very scary vignette, possibly the scariest WWE vignette ever. He is most famous for his time in WWE, where he feuded with the likes of JBL, Booker T, and Finley. Most fans probably remember the Boogeyman most for eating worms, bird feeding worms into his opponent's mouths, and viciously biting and eating Julian Hall's abnormal mole. With his shocking antics, maniacal laugh, and memorable catchphrase, The Boogyman takes our number 1 spot.
Do you agree with our picks? Who would you pick for your top six creepiest wrestlers list?
Related